From here  I started modelling into all of my assets and better defining the shape language I was going for. I spent ages on this bit, constantly chopping and changing and getting a little overwhelmed with all the work I was making for myself. I was working very destructively also so I didn't document it well at all. 
I became pretty frustrated with the project at this point and my work on it slowed down a bit. There were a lot of things I liked however so I just tried to push those aspects and left the bits I was struggling with for later.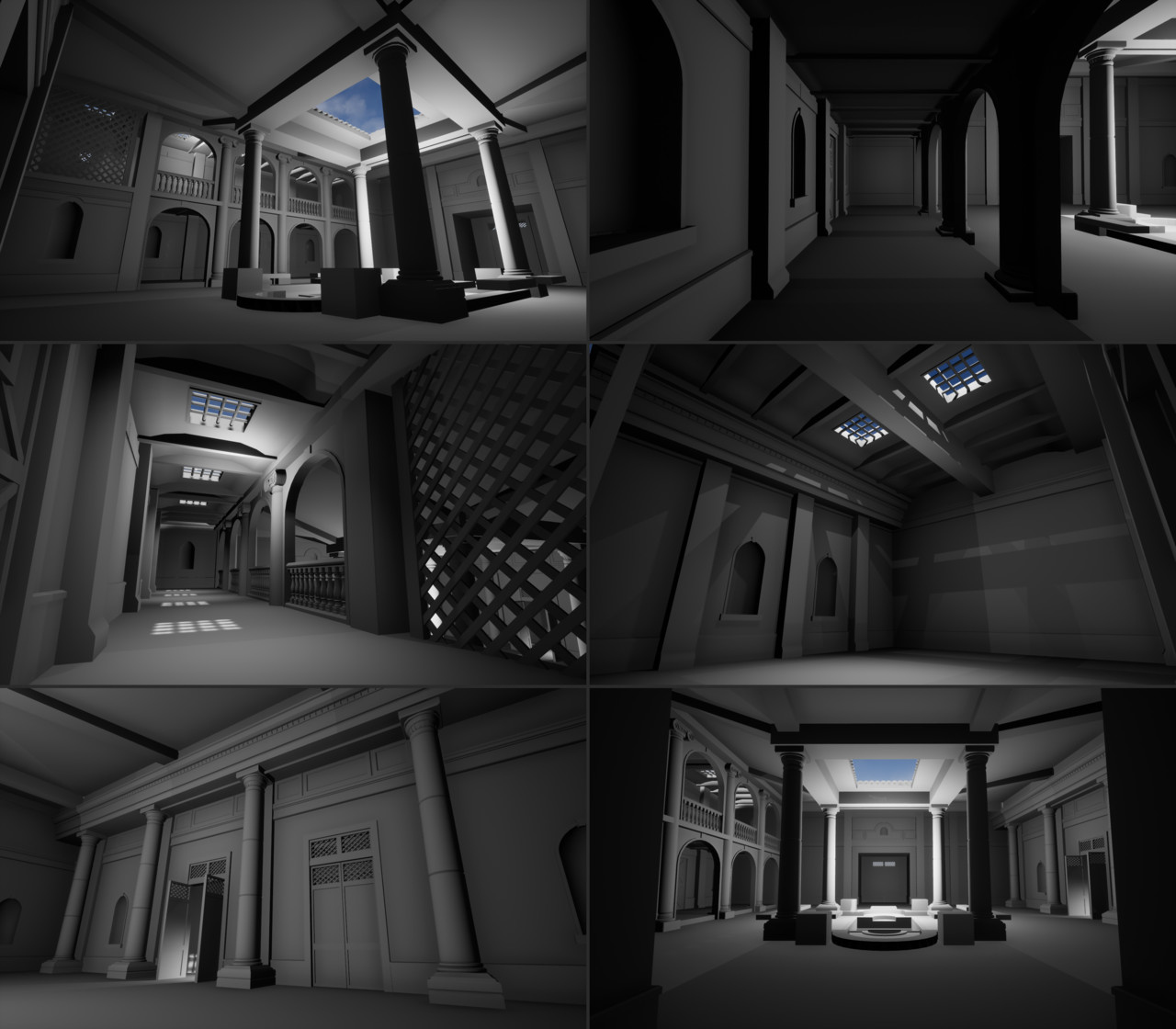 Here's the list of all the assets I was using at the time, It doesn't look like too much but it was more than I'd ever intended this scene to be and a lot of it wasn't even that necessary. I had two other projects I was working on at the same time as this also, plus personal work and I was worried I wouldn't have the time to polish the smaller aspects of the scene.

Anyways, that'll do for this post. Next I started working on some material stuff in Designer, the material aspect was one of the main reasons I chose this project so I was eager to get stuck in.
Joe